Welcome to the Beagle Watch family
At Beagle Watch Armed Response, it is our mission to offer superior client service and best-in-class response times. For when lives matter, seconds count.
While we believe in utilising state-of-the-art technology to the benefit and safety of our clients, we are also proud of our personal approach and the exceptional quality of our hand-picked and highly trained staff that can deal with any emergency speedily, calmly and efficiently.
Since our inception in 2004, Beagle Watch has grown immensely. Together with our international partners, Prosegur, we are continually expanding our service offering and growing our footprint. We jealously guard our unique, personal approach and value the unique relationships we have with our clients and the communities we serve.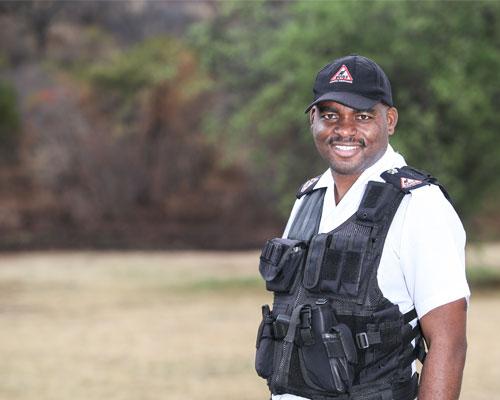 About Beagle Watch Armed Response
A leading private security provider in Johannesburg
Exceptional service levels
We are proud to offer our clients exceptional levels of service and a range of security solutions that no other private security provider can match.
High activity levels contribute to excellent success rates
Our consistent high levels of activity and visibility in the areas that we serve, our best-in-class response times and our unique, proactive approach to fighting crime set us apart from other security providers and is also evident in our exceptionally high rate of success.
State-of-the-art technology
We have the most sophisticated Call Centre of its kind in Johannesburg. We boast the largest public space CCTV network and footprint of any private security provider in Johannesburg.
Real-time vehicle tracking and back-up
All our vehicles are tracked in real time so that we can immediately send back-up in case of an emergency or evolving crime situation. Our vehicles are also fitted with in-car monitoring to improve response times.
Hand-picked and highly trained staff
Our Response Officers, Call Centre and other support staff are hand-picked and continually undergo training to ensure that, as a Beagle Watch client, you can rest assured that when seconds count, our teams will be there to support you.
Superior Technical Services, always on call
In Addition, we have a large team of highly experienced technical staff that are always available to assist in case of any technical requirements.
Professional Incident Management Teams
In the unfortunate event of a serious incident or traumatic experience, Beagle Watch has professional and highly trained Incident Management teams that will take care of everything when you are at your most vulnerable. We have access to locksmiths, glaziers, trauma counsellors and priority medical assistance, and will ensure that your property is secured and you and your loved ones are safe and taken care of.
Priority Emergency Medical Assistance
Through our partnership with Netcare 911, our clients and their families enjoy priority emergency medical assistance.
Value added services
Our quest is to continually add additional and innovative value-added services for the benefit of our clients.
Eight compelling reasons why Beagle Watch is the only choice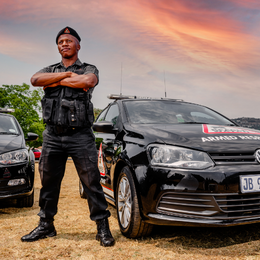 Best-in-class response times
With our proactive approach to fighting crime in our footprint and unmatched response times, we remain the leaders in the private security industry.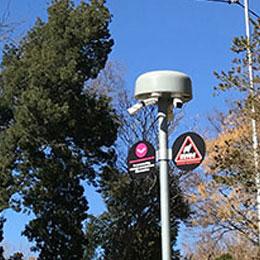 Vast CCTV camera footprint
One of the pioneers in public space CCTV and still among the leaders in this sphere. We have an ever-growing footprint of more than 850 cameras.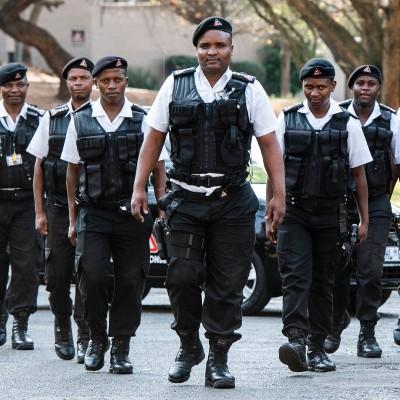 Incident Management
Our trained and professional Incident Managers handle a crime scene with professionalism to assist clients when they need it most.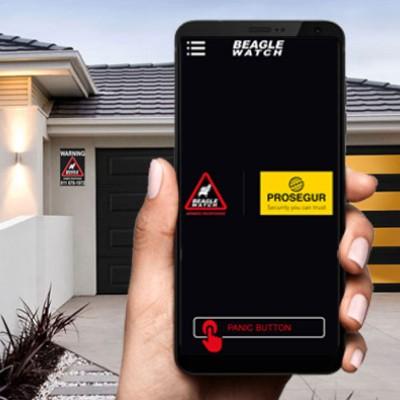 Free, unique Smart Mobile App
Now managing your home and business security is easier than ever before with our unique, free mobiles smart phone application for Android and iOS.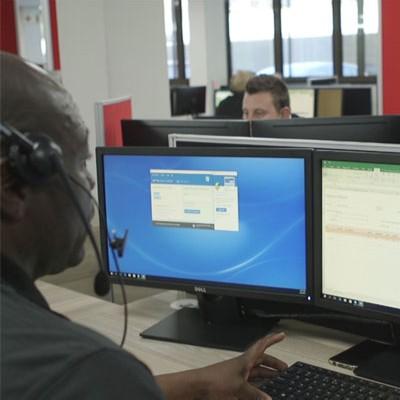 State-of-the-art Call Centre
Our multimillion rand Call Centre is the most technologically advanced of its kind within the armed response industry and is operational all year round.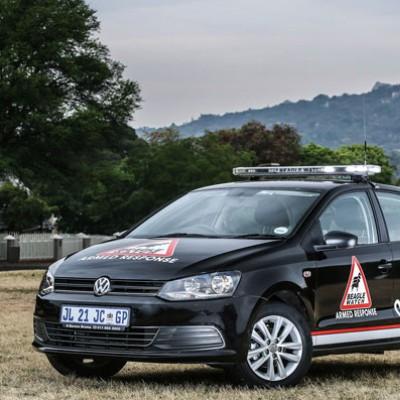 In-car monitoring & tracking
Our vehicles are fitted with in-car monitoring and live vehicle tracking. Our Officers always have access to extensive back-up support.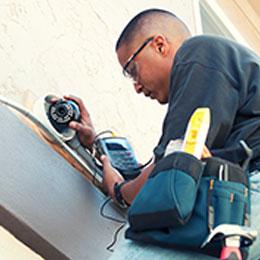 Technical support 24/7, 365
We have technicians on standby 7 days a week, 365 days a year, who are always ready to assist with your alarm maintenance and repairs.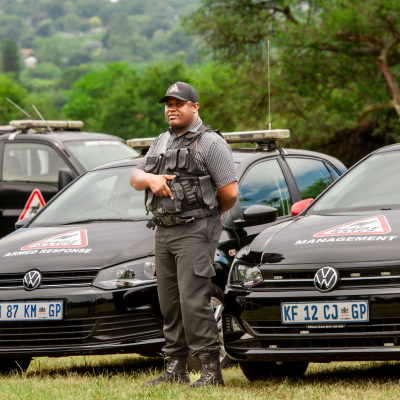 More than a security provider
Our extensive community involvement and added-value services truly set us apart. We offer what no other security provider can.
"Beagle Watch's personalised service is unheard of."
"Choosing Beagle Watch Armed Response was a no-brainer."
"High visibility & personalised approach set Beagle Watch apart."
"Attention to detail sets Beagle Watch apart."
More reasons to choose Beagle Watch as your security service provider
GG - Client: Northcliff
Since we joined Beagle Watch (from the initial sales and onboarding process being seamless, your technicians never-ending support with technical problems with our electric fence, the alarm system battery etc.), the levels of service, patience and professionalism have been nothing short of exceptional!!!!
Client
Impressive community service from Beagle. ......3 follow up calls to check on the progress with transporting the dog to the vet ....One from their controller, one from their operations team and one from their management team .....going above and beyond their call of duty in assisting a resident in need. Vet remained open (after 12 noon) to receive the dog ......Brilliant service
⭐⭐⭐⭐⭐ ...Thank you Beagle.
RvS - Client: Linden
I would like to thank the Beagle watch team for a super experience the past few days as we take on the scary activity of moving security providers. What a team! ...Congratulations to Beagle Watch for enabling this depth in teamwork. We did not experience one lapse in transparency or service over the past week, all the way feeling the Beagle Watch team caring about our safety and security. Thank you for making us feel safe!
Resident: Berario
Two men broke into our complex around 3 last night and tried to steal a car. A huge shout-out to Beagle Watch, who spotted it and stopped them and stayed with us until the police arrived, even though we are not clients. That was very special: thank you!!!!
Client: Berario
"Beagle Watch is my security provider and you guys have made it impossible to be with anyone else due to your love and care for our pets (and our safety of course ;) )"
N. Beasley: Blairgowrie
Amazing response time. Thanks to the team who came to help us. Searched the property and found no trespasser, putting our minds at rest. I'll sleep easier knowing that they watch over my house.
Client
As far as companies go, this one I believe has embedded itself well in the community on the back of its outright performance, genuine care & concern. All areas would be so lucky to have a Beagle Watch.
Maybe a bit pricey, but you feel there is earnest reaction to any call made out to them, proven time and again, over several years without fail. To this end worth every penny and wouldn't consider going elsewhere. Keep doing as you do.
Mary-Anne: Non-client
THIS IS A COMPANY THAT TRULY CARES.
Our 7-month old chocolate lab went missing a few days ago, and we are not subscribers of Beagle but, needless to say, yesterday we got a call from their control room to advise that one of their patrolmen had found 'Dougie' the next suburb over!! He took him to their offices and office staff got my number from his collar tag to call me. I drove straight over with my son to find my pup being stroked and with a water bowl at his feet, safe and sound. You guys are amazing. I can't even begin to say how thankful our whole family is to you kind folks.
J.N: Client - Kloofendal
I've had Beagle for a number of years now, and thought that I'd add my two cents here. Great service and the staff are brilliant. They really cleaned up our area in Kloofendal. Highly recommended.
E. Liebenberg: Weltevredenpark
Thank you Beagle Watch for assisting us last night when we had intruders on our property. Your response time was less than 30 seconds and the response officers excellent. Also, a big thank you to Roxanne in control room for staying on the line with me, whilst the intruders were on the property making sure that my family was safe!!
C. Theron: Weltevredenpark
Our driveway gate would not close today and we needed to take our son to school. 1 call to Beagle Watch and an officer was there in no time. Pule sat in front of our house and waited for us to return. I have said this before and I will continue saying it... Beagle Watch is really THEE best security company around. Thank you Pule for giving us peace of mind this morning, we really appreciate your assistance. Thanks to Beagle Watch for going the extra mile as usual.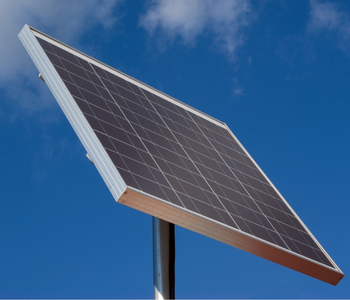 How do you keep your alarm system and other security systems running and functional during a protracted power outage?
| | |
| --- | --- |
| Beagle Watch now has the definitive solution! | |
While regularly replacing back-up batteries is advisable, it is not a long-term solution. With ongoing loadshedding and power cuts the battery does not get sufficient time to recharge and the battery cells start to die off. This means that the battery lasts for shorter and shorter times.
Our team of technical experts are the first to develop a workable solution to ensure your continued security during power cuts. The system is also suitable to keep electric fences and gate motors powered up.
A solar option offers a long-term solution to the challenge of keeping your alarm system active.
During times of loadshedding during the day, the solar unit will ensure your battery continues charging so that it is fully charged to ensure it lasts the night.
Quick, neat and easy installation with all required brackets to ensure the panel is positioned correctly.
Top-quality product suite curated especially for Beagle Watch clients.
Easy payment terms: order and install now and pay off the system over 3 months.
Beagle Watch has secured a bulk order to enable clients to purchase the product at cost.
Everything you need to keep your security systems running, including a 60W solar panel, 12V 18 AMP battery, cabling, brackets and casings!
READ MORE HERE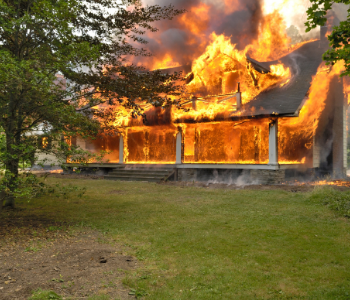 Another safety and security layer for you with the Beagle Watch FIRE PROTECTION KIT
| | |
| --- | --- |
| Beagle Watch now offers tailored fire safety kits to help you safeguard your property and family against the devastating effects of a residential fire. | |
If your home had to catch alight today, how prepared would you be to deal with this emergency? With a Beagle Watch Fire Kit, you will enjoy another safety and security layer.
No upfront payment for equipment or installation required. ​

Small monthly fee that can be added to existing Beagle Watch account.

​Smoke detectors are linked directly to the Beagle Watch Call Centre, using the existing alarm panel and monitored 24/7.

I​mmediate response from FIRE OPS SA in case of an emergency.
DID YOU KNOW?
| | |
| --- | --- |
| Did you know that a residential fire occurs every 90 seconds*? | |
| | |
| --- | --- |
| Residential fires cost South Africans millions of Rands each year and afffects countless people and animals. | |
Almost 99% of fires in South Africa are caused by human negligence, such as electrical faults or carelessness. Other causes are electrical storms and veld fires. Being prepared for a fire emergency is therefore vital to safeguard your property, possessions and loved ones.
READ MORE HERE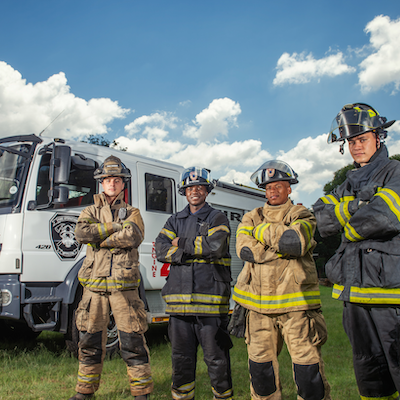 Beagle Watch clients now enjoy even more added value - and greater peace of mind
| | |
| --- | --- |
| We are now offering our clients even more value and greater peace of mind with an additional priority-access service. | |
Beagle Watch has entered into a customised agreement with FIRE OPS SA, a highly respected private firefighting organisation that covers our entire footprint.
From 1 December 2021, Beagle Watch is paying a monthly subscription to FIRE OPS SA on behalf of every Beagle Watch client to give our clients priority access to professional firefighters in the case of a home fire or other fire-related emergency.
Increase in home fires a concern

"We have seen a considerable increase in devastating home fires across our footprint over the past few months. We have therefore proactively entered into a agreement with FIRE OPS SA to pay a monthly subscription on behalf of each and every client to give them first priority-access in the case of an emergency," says André Aiton, Managing Director of Beagle Watch Armed Response.

Beagle Watch is often the first port of call when a fire is detected, whether at a home, an electrical substation, or public area.

"While our Response Officers are always willing to assist, they are not trained firefighters. Through this agreement with FIRE OPS SA, our Officers will prepare the scene for FIRE OPS' arrival."
Seconds count

"As seconds count, not having to wait in line will be hugely beneficial for our clients," notes André.

As is the industry norm, there is a cost involved when FIRE OPS SA attends to a fire emergency. However, as part of this agreement, Beagle Watch clients will enjoy a 30% discount on any service that FIRE OPS SA renders, to the benefit of either the individual client or the client's insurance company.

"At Beagle Watch we strive to offer a total safety and security package, which includes priority medical access through Netcare 911 and now also to FIRE OPS SA as well."
How to utilise the service
Should you have a fire emergency, you can gain access to the services of FIRE OPS SA in two ways:
Log a Fire Emergency on the Beagle Watch Smart App. Our Call Centre will call you to confirm the details of your emergency and log the call to FIRE OPS SA through our dedicated line.
Phone our 24-hour Call Centre on 011 678 1972 to report a fire, and our Call Centre will immediately alert FIRE OPS SA through our dedicated line.
In all cases, please clearly state which suburb the fire is so that FIRE OPS SA can immediately dispatch a vehicle from one of their six locations in our footprint.
Sign up and become a Beagle Watch Client today!
Become a Beagle Watch Client today!
Submit your details below and we will contact you.
Become a Beagle Watch Client Today!
Simply fill out the form, submit your details and we will be in contact shortly to see how we can assist in better securing you and your loved ones.

When only the best will do, chose Beagle Watch Armed Response.