Community and Training
Beagle Watch is so much more than just a private security provider. Not only do we offer unmatched service levels, our teams are also actively involved in the communities we serve and offer a range of added services that no other security provider can match.
Beagle Watch Environmental Teams
Beagle Watch employs dedicated Environmental Teams that are deployed to secure and clean up public space areas, such as parks, verges, traffic intersections, areas surrounding pedestrian and traffic bridges and greenbelt area that are deemed safety or security risks.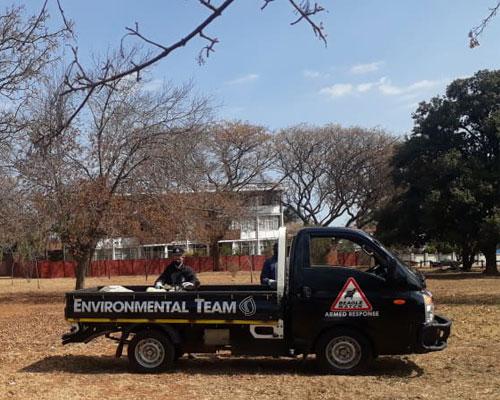 Project Substation
Electrical substations in residential areas are often the target for criminal activity and cable theft. Apart from resulting power supply issues, exposed cables also pose a serious safety threat to residents and children. Beagle Watch has therefore 'adopted' several substations in its footprint, securing and cleaning up the substations and surrounding areas, adding solar lighting where needed, and scheduling regular patrols to the benefit of the greater community.